Interior Design Homes' "A Concrete Idea" Showcases Beauty of Concrete
ShapeCrete founder Fu-Tung Cheng is featured in the Fall 2016 Interior Design Homes issue, a print and online magazine showcasing high-end homes, is a counterpart of sister publication Interior Design, focused on commercial design projects. Here, writer Stephen Trefinger interviews Mr. Cheng: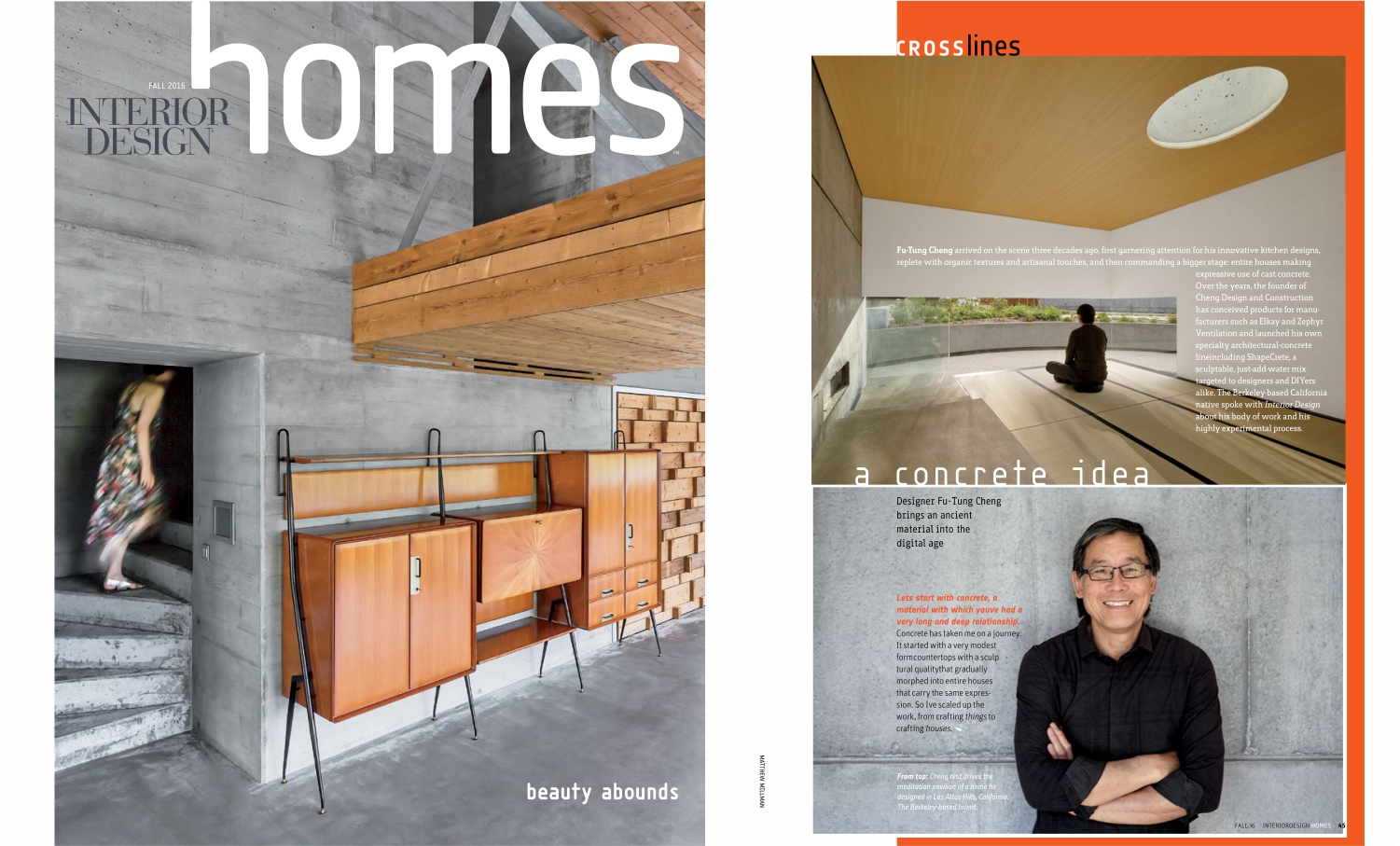 Designer Fu-Tung Cheng brings an ancient Material into the Digital Age
by Stephen Treffinger
Fu-Tung Cheng arrived on the scene three decades ago, first garnering attention for his innovative kitchen designs, replete with organic textures and artisanal touches, and then commanding a bigger stage: entire houses making expressive use of cast concrete. Over the years, the founder of Cheng Design and Construction has conceived products for manufacturers such as Elkay and Zephyr Ventilation and launched his own specialty architectural-concrete line—including ShapeCrete, a sculptable, just-add-water mix targeted to designers and DIYers alike. The Berkeley-based California native spoke with Interior Design about his body of work and his highly experimental process.
Let's start with concrete, a material with which you've had a very long and deep relationship.
Concrete has taken me on a journey. It started with a very modest form—countertops with a sculptural quality—that gradually morphed into entire houses that carry the same expression. So I've scaled up the work, from crafting things to crafting houses.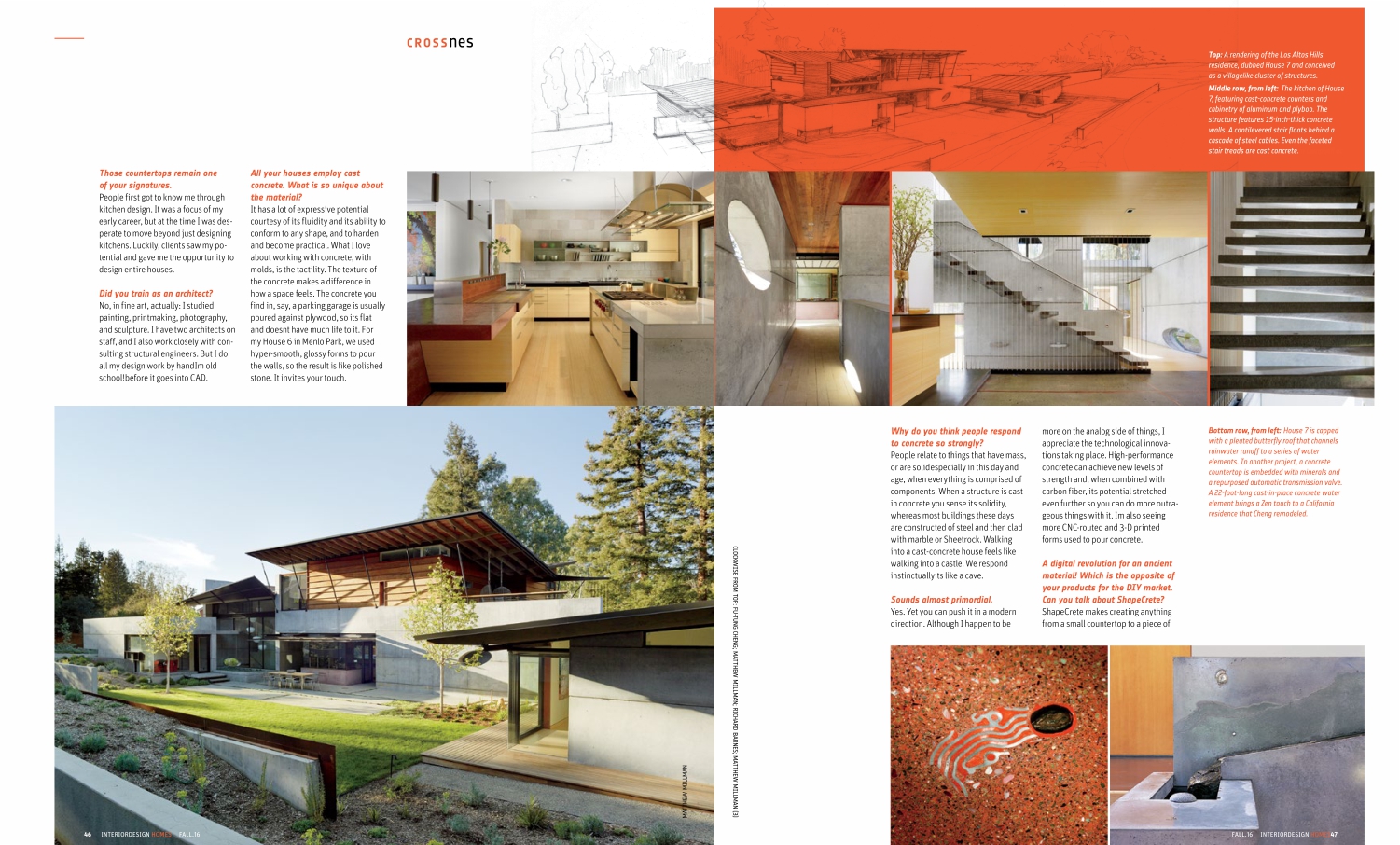 Those countertops remain one of your signatures. People first got to know me through kitchen design.
It was a focus of my early career, but at the time I was des - perate to move beyond just designing kitchens. Luckily, clients saw my po - tential and gave me the opportunity to design entire houses.
Did you train as an architect?
No, in fine art, actually: I studied painting, printmaking, photography, and sculpture. I have two architects on staff, and I also work closely with con - sulting structural engineers. But I do all my design work by hand—I'm old school!—before it goes into CAD.
All your houses employ cast concrete. What is so unique about the material?
It has a lot of expressive potential courtesy of its fluidity and its ability to conform to any shape, and to harden and become practical. What I love about working with concrete, with molds, is the tactility. The texture of the concrete makes a difference in how a space "feels." The concrete you find in, say, a parking garage is usually poured against plywood, so it's flat and doesn't have much life to it. For my House 6 in Menlo Park, we used hyper-smooth, glossy forms to pour the walls, so the result is like polished stone. It invites your touch.