ShapeCrete List of Favorites at WestEdge Design Fair
ShapeCrete exhibited at the WestEdge Design Fair in Santa Monica, CA, October 22-25 at the Barker Hangar. The four day event featured a beautifully curated show of art, furniture, kitchen appliances, outdoor firepits and furniture. Part of the MADE: MODERN section of the show, ShapeCrete showcased the opportunity for attendees to make their own designer objects and furniture. Here are the ShapeCrete team's takes on the show:
Top 3 Favorite Products (besides ShapeCrete, of course!)
The Wing Chair CH445 by Hans Wegner, a master and founder of the Danish Modern movement, is simply iconic. Designed by Wegner in 1960, the Wing Chair CH445 is not only sculptural but exceptionally comfortable (seen below with Fu-Tung Cheng, founder of ShapeCrete, enjoying the chair after a long day). Moment of brilliance: relaunched in 2006 by Carl Hansen & Son. A big thank you to them for doing so!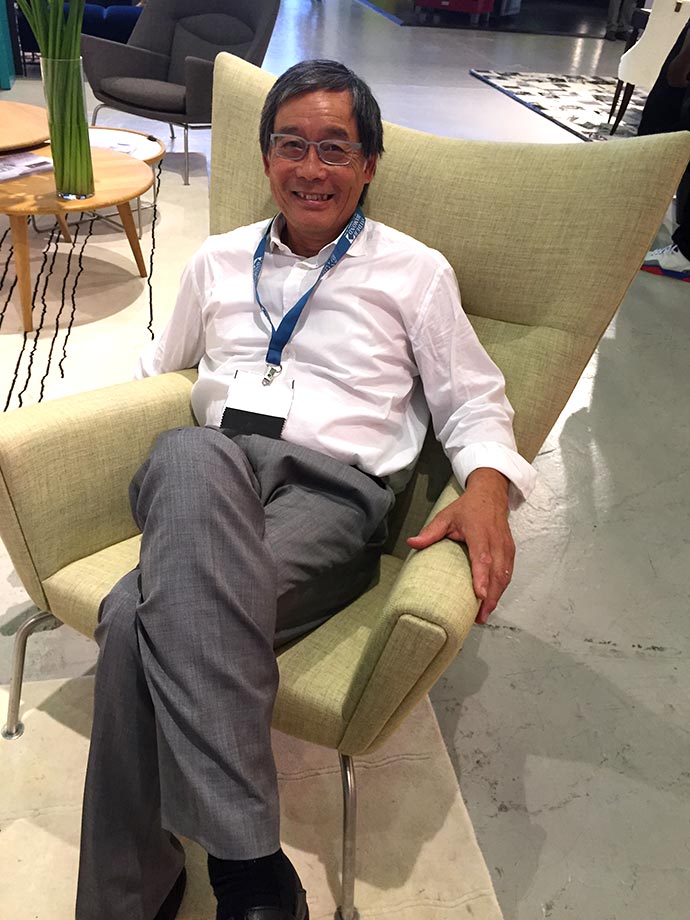 Concrete, wood and metal furniture by craftsman Yves St. Hilaire, founder of Sticks + Stones Furniture. Featured at the show was their award-winning firepit ensemble, Social Circle, which measures under 10 ft. in diameter. Moment of brilliance: Wood seats that slide on gliders along the semi-circular concrete benches so users can position themselves wherever the firelight is best!
http://www.sticks-and-stones.ca/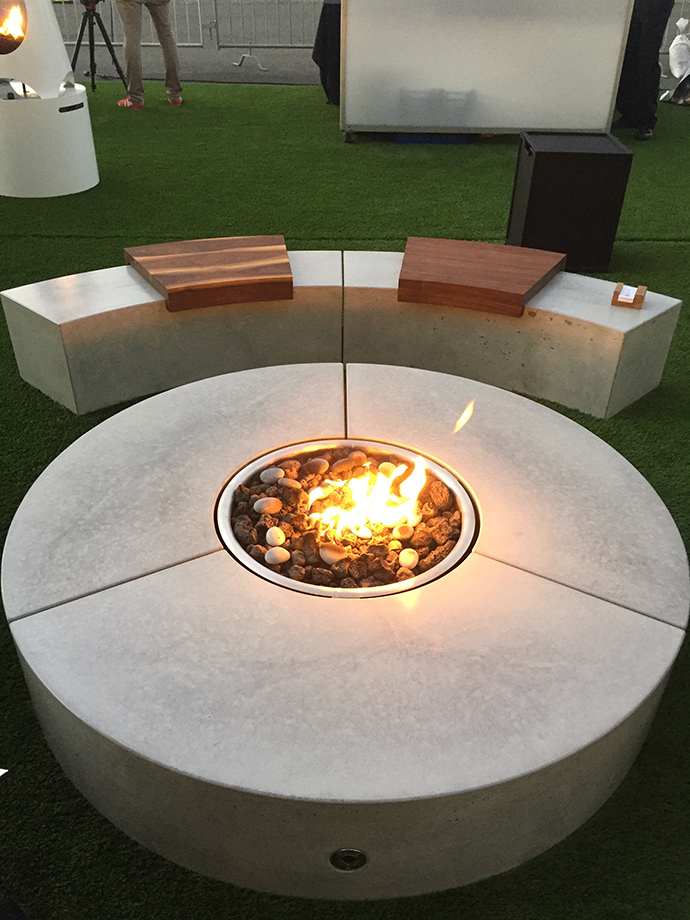 Julie May offers content- and emotionally-rich street photography from her travels around the world. Reasonably priced prints are available on aluminum. Moment of brilliance: her business card was a large scale signed print—who does that?!
http://www.juliemaygallery.com/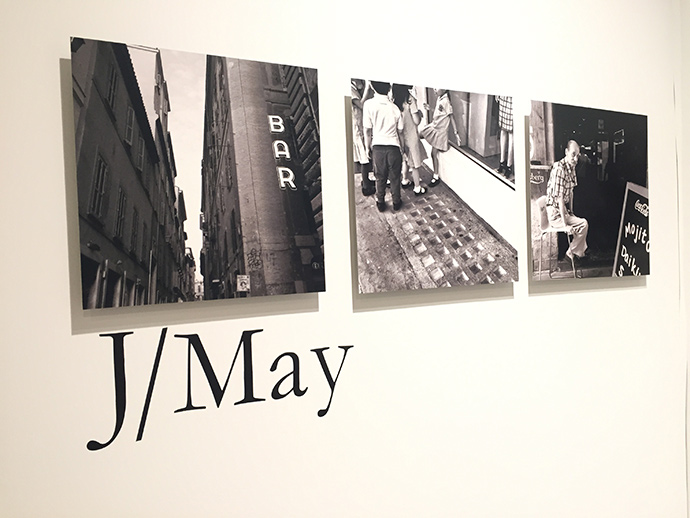 Favorite Meet Up
Fu-Tung Cheng gets a surprise visit from good friend and TV personality, Karl Champley!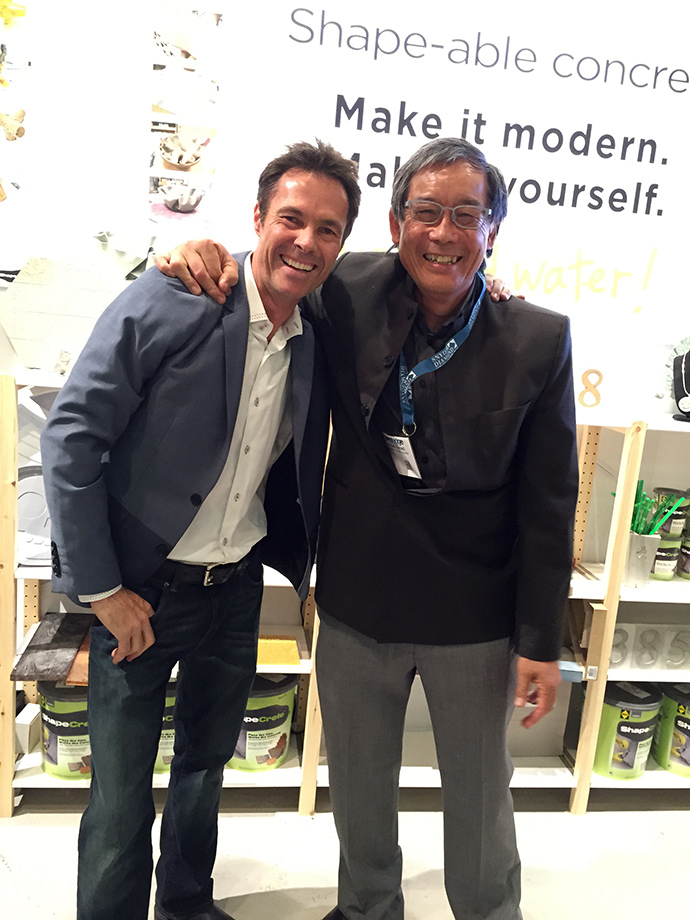 Favorite Funny
This ended up being a hit at the show. This kitsch nod was a way of creating levity with some ShapeCrete! We named the art installation "Spare a Square?" Attendees seemed to get a kick out of it—it certainly made us chuckle!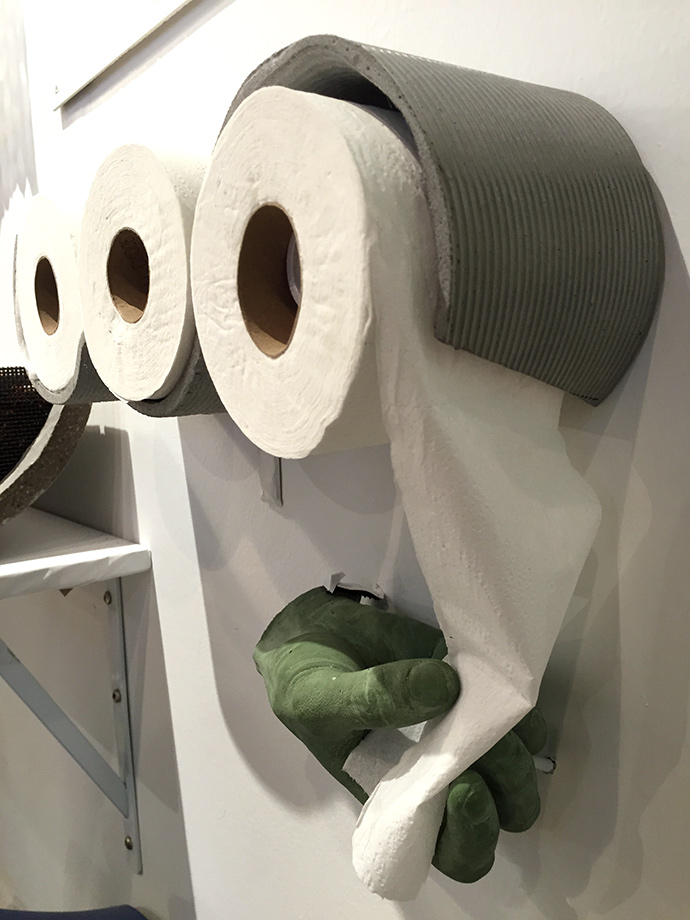 Thank you from ShapeCrete!
Thanks for coming by the ShapeCrete booth at WestEdge Design Fair. We enjoyed meeting you all and sharing some ShapeCrete fun!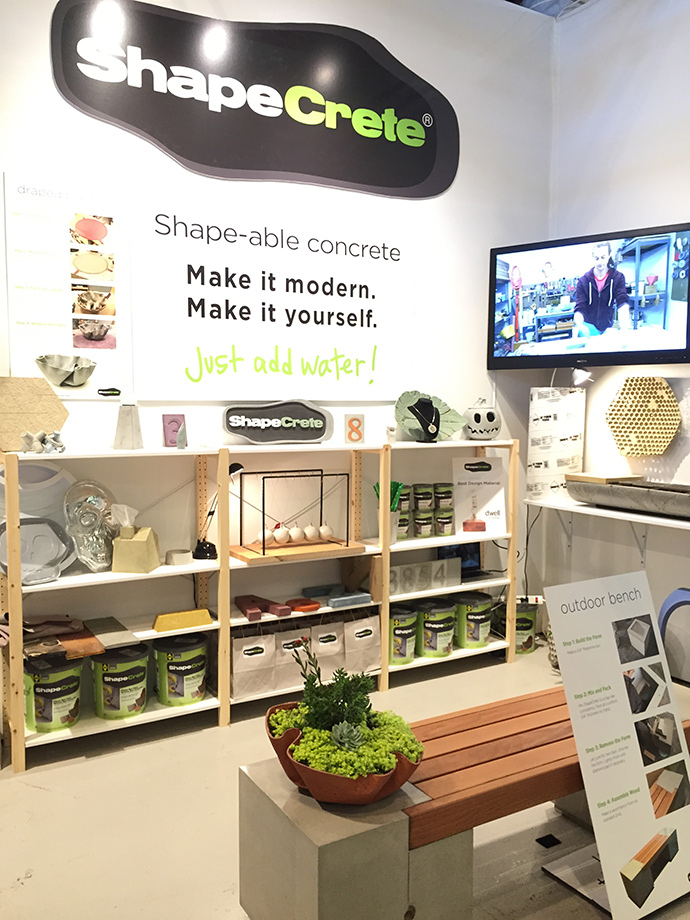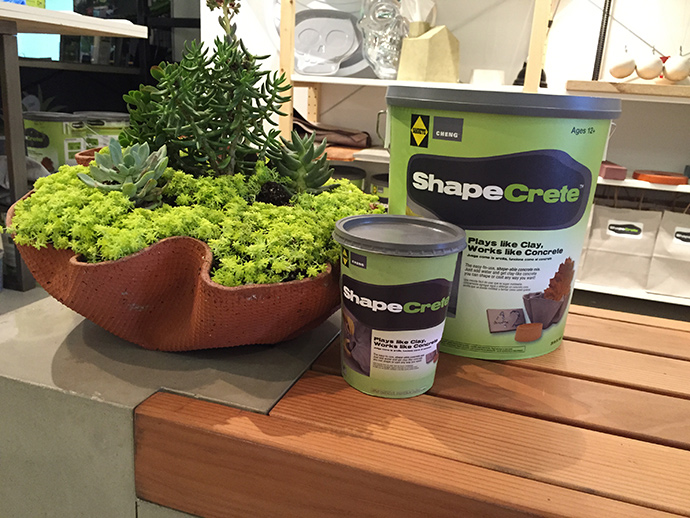 The Draped Planter Garden project proved to be a big hit—flanked here by a ShapeCrete 20 lb. pail and a miniature version designed as a limited edition Media Giveaway at the show. If you're a member of the media and interested in receiving a Media Kit including some trial ShapeCrete, contact us at shapecrete@chengproducts.com. Quantities are limited while supplies last.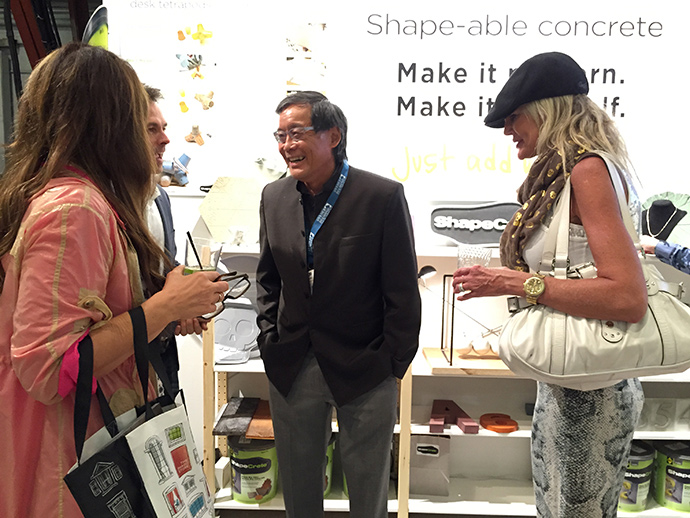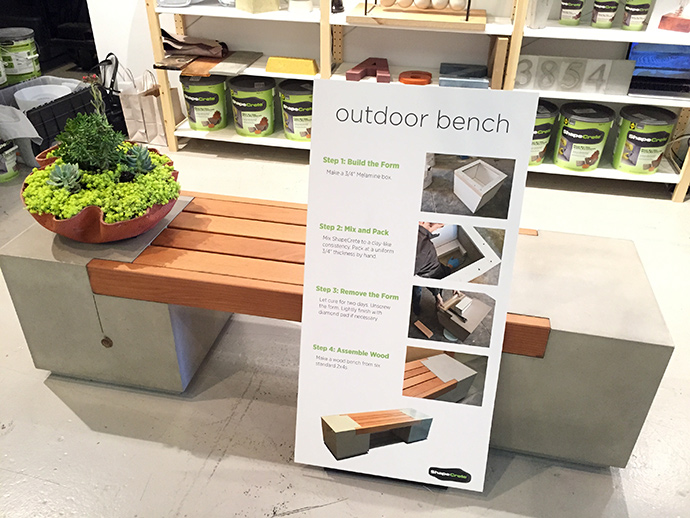 Evolution: Translating Creativity into Form
Fu-Tung Cheng shared three decades of his experience working with various materials, particularly concrete, as well as his progression as a products designer and a custom home designer. Fu-Tung's presentation spanned his beginnings with concrete, the humble material, his growth as a designer of hoods, countertops and sinks and segued into his residential design work. The hour-long talk wrapped with Fu-Tung's most recently completed concrete custom home, House 7, and included exterior and interior videos of the project.
For video highlights from Fu-Tung's talk, visit the ShapeCrete YouTube Channel.
See more ShapeCrete in SoCal!
Check out Green Zone restaurant at their newest location in Pasadena, CA, where the host stand is made almost entirely out of ShapeCrete. This large ShapeCrete project is in a high- traffic application and measures approximately 5'W x 4'H x 18"D. You'll get a sense of the handcrafted-ness of the stand that adds warmth and texture as a welcome element into the restaurant. Visit at 34 Raymond Avenue in Pasadena, this Green Zone location is not yet listed on their website.